Live Transcription
How to Improve the Video Accessibility of Online Learning

Online learning is a totally different experience than on-campus learning. Enhancing the accessibility when teaching through a screen can benefit not only students with special needs, but everyone in the class. Live transcription of speech access to speech displayed on a screen and delivered in real-time, engaging students with hearing impaitment, Autism Spectrum Disorder, Dyslexia, or those with English language needs.

For Zoom live transcription settings:

1. Go to zoom settings > meeting > security.
2. Roll down to " In Meeting (Advanced)" > closed captioning > tick enable live transcription service to show transcript on the side panel in-meeting.
3. A live transcript button will appear on the zoom meeting by the hoster.
4. Click enable auto-transcription > the box turned into blue color.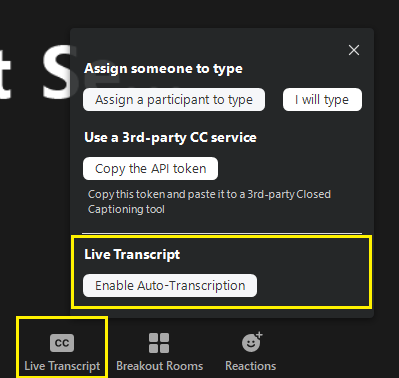 Please refer to the Zoom help center for additional information.


For Microsoft Teams live transcription settings:

1. Join a Teams meeting.
2. Click more action > turn on live captions.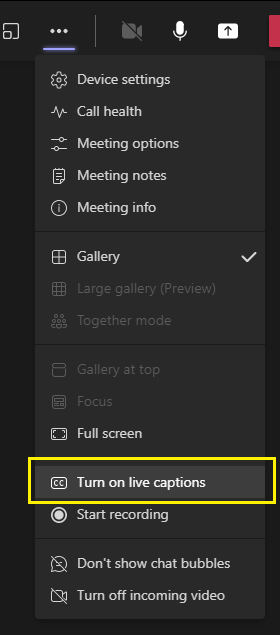 Please refer to Office Support for additional information.